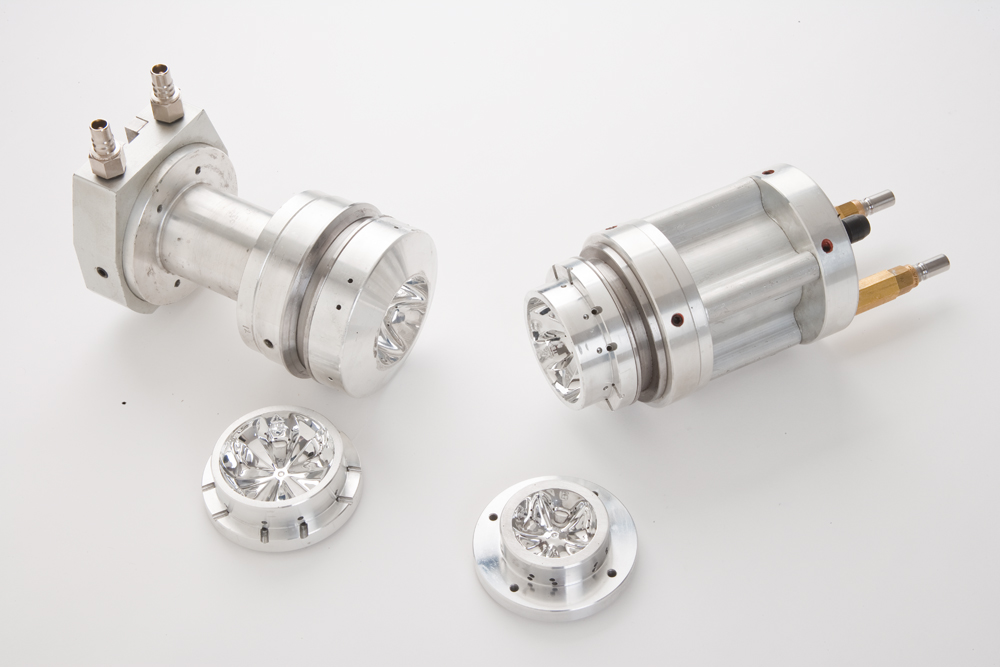 Adaptations and mold conversion
Inside our line of duty, we offer adaptations that make possible the assembly of molds in different blowers.
Adaptations with fixing bolt according to blow molding machine type.
We are capable of transforming existing molds into different mechanisms that allow flexibility in the manufacturing processes of the plastic containers.
Transformation of conventional molds (square type) to shell type.
Conversion of standard molds to Lean Switch Mold mechanism.